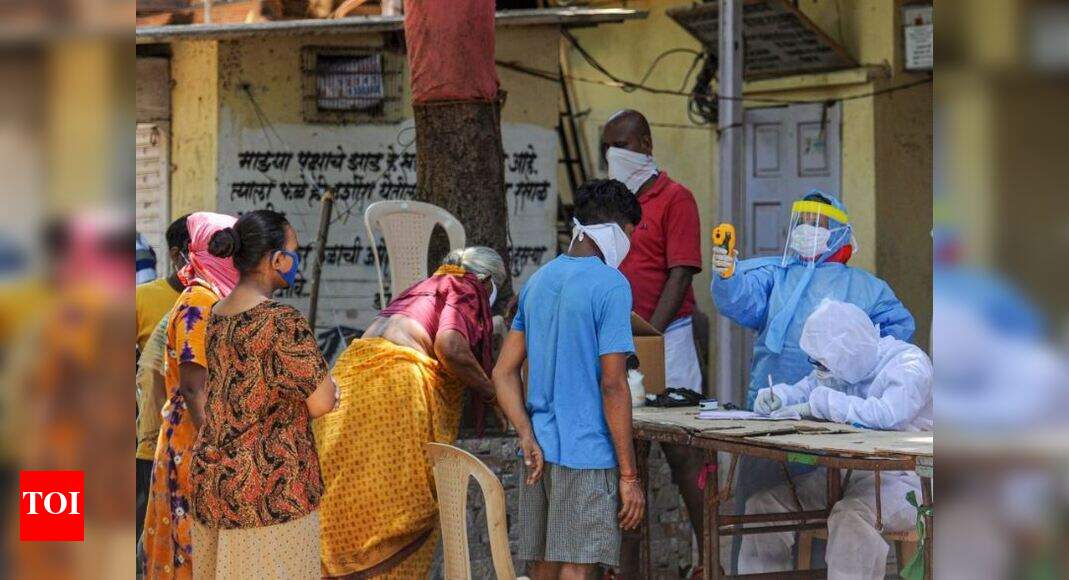 NEW
DELHI
: After achieving the target of conducting 10 lakh tests on a single day, daily Covid-19 tests dropped significantly over the weekend with only 6,09,917 tests done on Sunday, resulting in a
spike
in positivity rate to 10%.
While daily tests had dropped to a little over eight lakh samples even on Saturday, the number of samples tested on Sunday was the lowest in almost two weeks since August 10, when 4,77,027 samples were tested to detect the infection. With increased testing over the last fortnight, the average daily positivity rate during the last week (Aug 17-23) had dropped to 7.6% from 8.6% in the previous week (Aug 10-16) and 9.6% during the first week (Aug 3-9). In fact, at 10% the positivity rate was the highest since August 9.
Despite the overall drop in daily testing, Uttar Pradesh tested 1.3 lakh samples in the last 24 hours, the highest among all the high-burden states. "The number of tests is usually low during the weekend and it should not reflect on our strategy. What is important is that now we have capacity in terms of 1,500 plus testing labs across the country and also surplus of testing kits. We are constantly advising states to ramp up testing and we will maintain increased level of testing till the positivity rate stabilises at around 5% as per the WHO norm," a senior official in the health ministry said.
With 61,408 new cases, the
total
tally of confirmed Covid-19 cases in the country has crossed 31 lakh. Of this, the active caseload was 22.9%, whereas over 23 lakh people have recovered from the disease so far. Helped by rising rate of recovery, the case fatality rate has dropped to 1.8%. "Focus on standard of care protocol, including use of non-invasive oxygen, better skilled doctors in the ICUs and hospitals, and improved ambulance services, have led to improved recovery rate among the severe and critical Covid patients," the health ministry said.