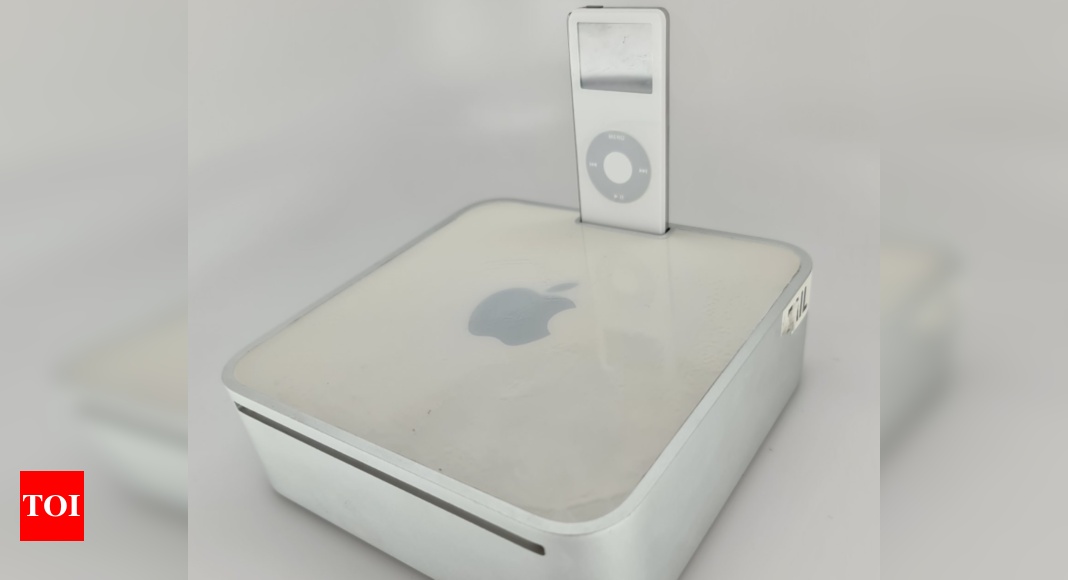 Apple had plans to launch a Mac mini with an iPod dock on top of it so that users could easily attach their iPod to the Mac Mini for charging. However, Apple never went ahead with the final product and killed the project in the prototype
phase
itself.
As per the @DongleBookPro Twitter account, which shares prototype images of Apple products, Apple had plans of using the blank
space
above the Mac mini to good use and add a built-in 30-pin iPod connector. This connector would allow people to sync data and charge their iPod directly without using the cable. Also, the Mac mini could serve as a dock as well. However, Apple totally scrapped this project.
EVT Mac Mini, with iPod dock. Totally scraped project that never saw the light of day https://t.co/fSm1m31fhX

— Dongle (@DongleBookPro) 1598133841000
While the product may sound interesting, Apple may not have found enough commercial interest or the prototype may not have been practical. Another problem could have been that Apple did not want to have a port just for the iPod.
Last year a developer created an app that turned your iPhone into an iPod. Called Rewound, the app brought back the iPod nostalgia. However, Apple did not like the idea and kicked it from the App Store as it copied iPod's design. Not only that Apple reportedly told the developer that people could actually mistake the app for an Apple product.
Meanwhile, another product that Apple had announced in 2017 which is yet to see the daylight is the AirPower mat– a wireless charging mat. The company first showcased the device in 2017 with the special 10th anniversary edition iPhone X and was continuously delayed before Apple officially cancelled the project in 2019.