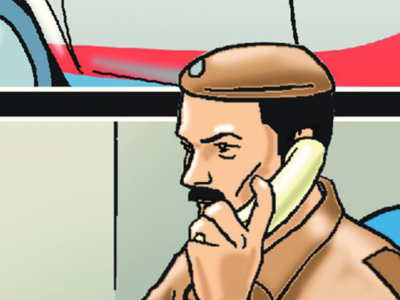 Illustration used for representational purpose
BHUBANESWAR: The special task force (STF) of crime branch seized nearly 4.5kg of heroin worth about Rs 4.5 crore, biggest ever haul in a day in the state, from three people in Rasulgarh area in the capital city on Friday.
STF said the peddlers were desperate to sell the narcotics as their illegal trade was adversely affected during the Covid lockdown.
Director general of police Abhay lauded the efforts of the STF for the significant haul. "We strongly suspect that the procurement chain is linked to Murshidabad in West Bengal. Efforts are on to bust the network," Abhay said.
STF's deputy inspector general J N Pankaj said the accused persons—Debasish Behera, Sheikh Kausar Ali and Prabir Kumar Singh—who belonged to Balasore district, had come to Bhubaneswar to sell the narcotics substance.
"We had been tracking their movements for the last few months. They badly needed money as they could not peddle the drugs during lockdown. We were waiting for their desperation to come out with the drugs for sale. Our squad swooped down on them at Rasulgarh when the accused were trying to strike a deal," Pankaj said.
STF suspect that the accused persons procured heroin from West Bengal after end of the lockdown restrictions. "We have identified the suppliers in Murshidabad. The three arrested persons would be brought on remand for questioning and verification of their criminal antecedents, if any," Pankaj said.
On June 3, the STF had arrested two men in Bhubaneswar and seized heroin worth nearly Rs one crore from them. The STF has so far seized nearly 12.5 kg of heroin to the tune of about Rs 12.5 crore this year, though their operations were stalled from mid-March till end of May due to Covid-19 outbreak. "We have so far registered 19 cases and arrested 39 drug peddlers this year. We will step up our intelligence-based operations as the drug traffickers may try to rebuild their illegal business following easing of restrictions," Pankaj said.