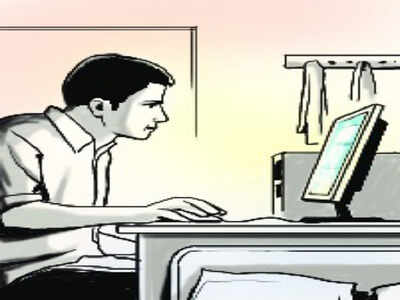 Representative image
PUNE: With the state government expected to begin the new academic session online from June 15, parents are rushing to stores to buy laptops and wireless routers for their children.
In most families with more than one child, a single laptop is often not enough to meet the requirements of everybody, including parents, who are currently working from home. Moreover, with interactive online classes requiring more data for uninterrupted access, demand for faster internet has increased.
Raji Nair, a mother of two, said, "Till now, only my daughter who is in Class XII was using my laptop. My son was using my husband's laptop for about two hours every day when he had online lectures. But now we need three laptops as both my children have to use them full time."
Pawan Joshi of Kothrud HP World said that sale of laptops has increased over the past few days. "Most enquiries are for new laptops. The budget is generally between Rs45,000 and Rs50,000. Except for engineering students, others do not need high-end laptops and this budget is enough for an ordinary laptop," said Joshi.
Vishal Mali from Laptop Stores said that while enquiries have increased, requests are more for laptop repairs. "The demand is for low-budget laptops that can be used by children when their online classes start. However, we have received many requests for laptop repairs. Since there was a long lockdown, and almost everyone is working from home, there were many people who wanted to repair their gadgets like tablets or laptops," said Mali.
Along with gadgets, internet connection is the next thing on people's must-buy list. "I am getting a lot of enquiries as well as orders for broadband connection. We service the entire Sinhagad Road area. The largest demand currently is from the IT crowd and from students," said Rohit Khule, director, Cloud 9 Broadband Services.