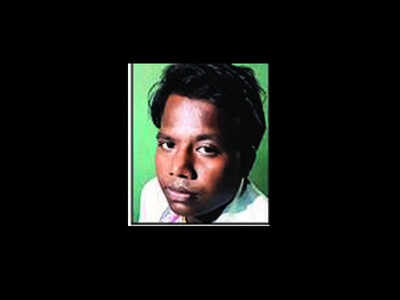 Neeraj Murmu
BOKARO: Neeraj Murmu (21), a tribal youth from Duliakaram village of Tisri block in Giridih district received the prestigious Diana Award 2020 given out in the memory of the late princess of Wales. Murmu received the award for the changes he brings through his efforts to send child labourers to school. Murmu was awarded in an online ceremony on Wednesday night.
Every year, this award is given to children aged between 9 and 25 years who have worked on issues related to social concern in memory of Princess Diana of Wales.
Murmu was accompanied by dozens of villagers along with representatives of Kailash Satyarthi Children Foundation in the virtual ceremony. In 2011, the NGO enrolled Murmu at Chandauri Middle School after he was found working at a Mica mine. Later, he decided to save children from engaging in laborious works and started sending them to school.
Last year, Champa, a teenager of Gawa village in Giridih had received the Diana Award. Champa used to work as a Mica-picker at a closed mine in Dhibra.
A son of a farmer, Murmu was later elected as a member of the bal panchayat, following which he gradually stopped child labour in his village and got several children enrolled to schools. As the chairman of the gram yuva mandal, Murmu started taking up issues faced by the people of his village and ensured pending works are done by coordinating with the block office.
P Nagasayee Malathy, executive director (programmes), Bal Mitra Gram, a KSCF department, in a press note said Mumru has enabled 200 underprivileged children in his village to get education.
"By sharing his own experience as a child labour in his classes, Murmu encourages children to think about their aspirations and motivates them to continue to pursue their education in a state where the dropout rate is high. Under his leadership, many socio-economic issues related to his village have been addressed," he said.