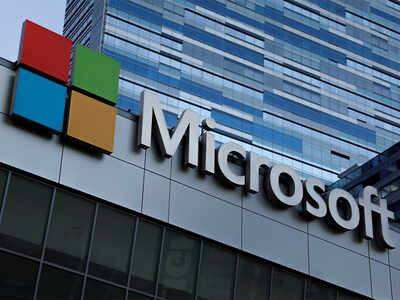 Microsoft has announced new features for Teams "that make virtual interactions more natural, more engaging, an…Read More
Even though countries across the world are slowly limping back to a sense of normalcy, one thing that is not going to change any time soon is the dependence on video calling apps. Online meetings, classes are here to stay and Microsoft has announced new features for Teams "that make virtual interactions more natural, more engaging, and ultimately, more human."
In an official blog post, Microsoft said that the new features will help reduce meeting fatigue and make them more inclusive and engaging. "It's all about enabling people everywhere to collaborate, to stay connected, and to discover new ways to be productive from anywhere," said Jared Spataro, Corporate Vice President for Microsoft 365.
Here's a look at some of the key new features that are coming to Microsoft Teams:
Together Mode
"Together mode makes meetings more engaging by helping you focus on other people's faces and body language and making it easier to pick up on the non-verbal cues that are so important to human interaction," said Spataro in the blog. The feature makes it easier for participants to understand who is talking. Together mode with auditorium view is rolling out now and will be generally available in August.
Video filters
While filters are commonly used in apps like Instagram, Microsoft is bringing them to Teams. Before joining a meeting, you can use the filters to subtly adjust lighting levels and soften the focus of the camera to customise your appearance.
Live reactions
Teams users will be able to react in meetings using emojis under a feature called Live reactions.
Chat bubbles
At the moment, Teams users have to open a chat window to view the chat screen."Soon, however, chats sent during a Teams meeting will surface on the screens of all meeting participants, making the chat more central to the conversation," noted Spataro in the blog post.
Interactive meetings for 1,000 participants
Teams meetings is growing to support up to 1,000 participants for large-scale online gatherings. When you want to bring more people together to watch a presentation or discussion, Teams can support a view-only meeting experience for up to 20,000 participants, as per the blog.
All these features are expected to be rolled out later this year. Other big players like Zoom, Google Meet have been updating their apps routinely with new set of features as well.